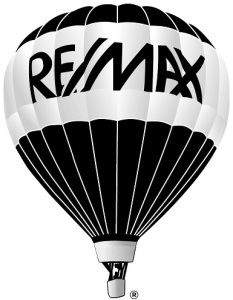 RE/MAX is True to its Roots
Founded in 1973, in Denver, Colo., by Dave and Gail Liniger, who still lead the network today.
RE/MAX has held the number one market share in the U.S. and Canada since at least 1999, as measured by total residential transaction sides completed by its agents.
The RE/MAX brand is built with an agent-centric approach, designed to attract and retain the best-performing and most experienced agents.
Nobody Sells More Real Estate than RE/MAX
More than 96,000 agents in over 95 countries, a greater worldwide presence than any other real estate brand.
RE/MAX Associates average more real estate sales experience than other real estate agents.
RE/MAX leads the industry in professional designations, illustrating increased expertise in working with buyers and sellers.
RE/MAX is the #1 Name in Real Estate
RE/MAX leads the industry in brand awareness and has the largest share of voice in national TV advertising.
With more than 100 balloons, the RE/MAX Hot Air Balloon fleet is the largest in the world.
RE/MAX Agents Give Back to the Community
RE/MAX agents have donated more than $130 million to Children's Miracle Network Hospitals since 1992 and RE/MAX is one of the top three donors of all time to the charity.
RE/MAX agents have been recognized for their community service through the National Association of Realtors' Good Neighbor Award program.
RE/MAX is Seen as an Industry Leader
On average, RE/MAX agents outsell those from other national real estate franchises in comparisons of the largest real estate brokerages, most recently in the 2014 REAL Trends 500 report.
RE/MAX leaders are frequently invited to talk about real estate issues on national TV news programs.
For five consecutive years, RE/MAX has ranked as the top real estate company in the Franchise Times Top 200 survey