Downsizing vs. Rightsizing — Aren't they the same thing?
We asked local expert, Samantha Stearns, founder of Songbird Transitions to help us understand. Once we recognize a change needs to happen, which route do we take, and how do we start? Below is what she shared.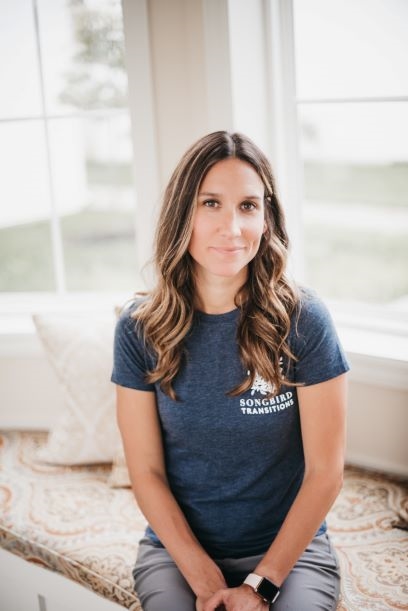 It depends on who you ask — they most certainly can be the same thing – but there are a few characteristics that make them different. Truth be told, most clients prefer one version over another, which to me — frankly, is why they both exist. Often when I describe the two to clients, they tend to relate to one of the following definitions:
Downsizing
When you or someone you love is moving from a home that they may have lived in for decades to a place- often a condo or an independent/assisted-living or memory-care facility that has fewer bedrooms/bathrooms and altogether less square footage for storage space. Often downsizing is associated with a significant life transition or staying ahead of that curve such as the declining health of a spouse or loved-one.
When Rightsizing — you're living in a home with significantly more square footage and/or bedrooms then necessary — In my experiences, they are "empty-nesters" and need less bedrooms/bathrooms etc. to maintain (much like a downsize, but in a different chapter of life). Typically, rightsizing is a welcomed adventure when families are looking for their "next place." Often families that want to "rightsize" have held on to excess items in basements and/or attics that need to be sorted and packed or moved-on (to their kids) as to declutter their future space and feel more organized.
There are a lot of families that have stayed in a home for many decades and never went through the process of rightsizing before going through the process of a downsize.
Tips for both endeavors!
1. WHERE DO I START?! (Usually, my recommendation is) – A room you rarely enter… that, or the spice rack!! 😊 Get in to the practice of purging with items you may not feel as attached to (such as your pantry) … it's like ripping off a Band-Aid. Once you practice the art of letting-go it gets easier to process and prepare for the more sentimental items in the future.
2. Attitude is Everything – If you can maintain a positive attitude for the upcoming adventure you may even enjoy the process. I find it incredibly rewarding to celebrate a client's past experiences and keepsakes before handling the emotional process of letting it go or passing it along. That said, I always try to give items a second life – if it can be reused then it certainly should be and that's a positive thing!
3. Communication is Key – involve family if you have that option. There's no sense in guessing what to keep "just in case" someone wants it. Have the conversation with family… sooner rather than later… so that you know whether or not a piece of furniture such as a family rocking chair has a potential new home within extended family. It also creates an opportunity to share memories and thus maintaining a positive experience during what may be a daunting process or bittersweet transition.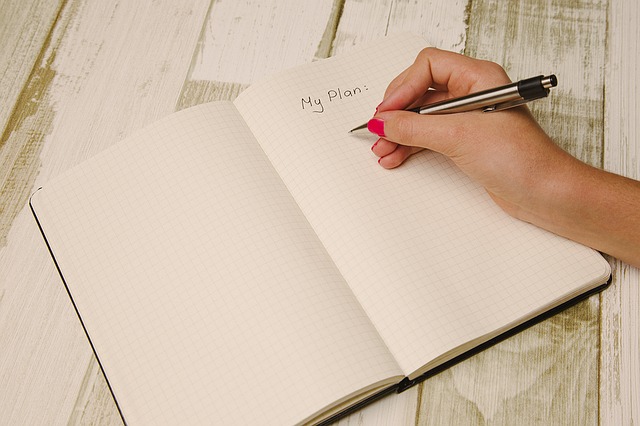 4. Functional Space Planning – in any case decluttering your existing home or future residence will allow you the opportunity to live more functionally. Typically, when a person has lived in their residence for 20+ years they've acquired a variety of knick-knacks and furnishings that may not necessarily lend itself to the greatest functional space. While it's true that many of those items are likely important to families, the art and habit of accumulating or acquiring over time often results in a more cluttered space — even if it was unintentional.
5. New Memories worth celebrating – Without a doubt, whether someone is downsizing or rightsizing it's completely normal to experience a variety of emotions from sadness to apprehension regarding relocating. However, once the move is completed and the new house is Home, the new chapter begins, and many clients no longer have to worry about the "what-ifs" of their future and can simply enjoy the experiences surrounding their new home, community and friendships.
At Songbird Transitions we like to be that "extended family-member" to assist families with this process. From start to finish we work with families with space planning, coordinating movers and packing to unpacking, move-in design and even estate dispersal services. We are here to help a family when they need it most. Once a move is completed, we can help minimize stress on a family by cleaning out any size estate. We can assist families in getting rid of excess items by categorizing furnishings for distribution among family, sale, donation or disposal, and we can obtain estimates from enhancement service providers and cleaners to improve your home. It is our chance to help put your home's "best foot forward" and get the highest dollar possible for the sale of the house. This work is deeply personal to us – it needs integrity, kindness and an optimistic energy during what can be a stressful time. Please take a moment and read our clients testimonials and consider giving us a call. Not only do we have the experience, we care for the work and we love to help families during this challenging time.
Also considering moving? We'd love to help! Samantha's husband, Lucas, is a team member at The Village Partners. Talk about a Dynamic Duo! Give us a call today, or use Samantha's contact information below to gather additional information. Happy transitions!
This article was written by Samantha Stearns, founder of Songbird Transitions.