We Know Real Estate.
Request our complete guides, free! You'll receive top down picture of nearly everything you need to consider as a real estate buyer or seller in any market. Get more informed by requesting our guides below!
Learn more about
Top 10 things you need to know before selling your home, including tips for low cost improvements for a better selling price
Discover how you know when it is right to make that repair, and knowing when and how to invest in your house
A complete step by step breakdown of real world facts VS real estate reality TV shows, comparing and contrasting the differences
The Seven Steps to Owning a Home, and how to maximize the success of your transaction every step of the way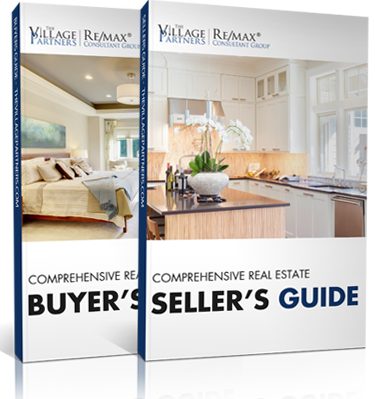 Download the guides below or ask a question and we'll answer promptly!
Contact Our Team
SEE WHAT OTHERS ARE SAYING
FANTASTIC TEAM WITH REALISTIC ADVICE
Lauren and company are absolutely fantastic. They made efforts to show our house whenever they could and took the time to walk through and get familiar with our property. They offered realistic advice on what to and not to do during showings and how to get it ready. I was sad to be moving out of state so we couldn't use them to buy a house but would recommend them to anyone trying to sell or buy.
KNOWLEDGEABLE AND PROFESSIONAL TEAM
The Village Partners have been wonderful to work with – they've helped us tremendously with our real estate needs. They are a knowledgeable & professional team, skilled at all aspects of their profession. They are great if you need help "tweaking" your home to get it ready for listing (helped us pick out new lighting & countertops to make our house more marketable). I would highly recommend them!
DOWN TO EARTH, REALISTIC AND VERY PROFESSIONAL
We had a superb experience working with Melissa and her team in selling our home. Couldn't have asked for anything better. Melissa was down to earth, realistic, and very professional in everything we dealt with and discussed with her. She did an excellent and timely job with the MLS listing – photos, description, etc. of our home were spot-on – and was very responsive to any questions we had throughout the entire process. We would highly recommend Melissa and her team to anyone looking to buy or sell a home in the Granville area.
A MORE SEAMLESS EXPERIENCE
Mary & Lauren both worked with us to make the experience a whole lot easier and more seamless. They provided the details up front, asked the right questions and got us what we needed even when we didn't expect it! Communication is so critical to selling—buying a home and we always had prompt communication with professional responses.
BEST EXPERIENCE EVER
Best experience ever with a Realtor. The Village Partners handled everything and I had a contract for the sale of my property in less than 4 days. Incredible! Thank You
RESPONSIVE, CARING AND PROFESSIONAL
We were new to the area and met Melissa at an open house we visited. We bought the house we looked at and then referred our son to The Village Partners when he moved home from Europe. They are responsive, caring and professional and very easy to work with! When our daughter moved here from Arizona, we called on The Village Partners again to set her up with her first home. That makes three homes we've purchased with their help in three years! Wouldn't go anywhere else!
A POSITIVE ATTITUDE
In the last forty years, we have bought and sold ten homes. We have obviously dealt with many Realtors. In this incredibly bad economic climate, we were very fearful that we might not be able to sell our home. Besides Melissa Green being an extremely competent Realtor, she was also incredibly comfortable to work with. She always had a positive attitude. She knows that Granville is a charming town to live in, and we felt that she made that fact known to potential buyers. She made many extra visits to our home to satisfy the buyer's requests. We appreciate that very much. We have made it known to our neighbors in Granville, friends and family that we were very pleased with Melissa as our Realtor. Because she was the best Realtor we have ever had, we were very pleased to recommend her, and The Village Partners, to everyone we know who wants to work with an excellent Realtor. Melissa, thank you for your hard work, your support, and we consider you to be a friend as well as a fine Realtor.
COMPLETE REAL ESTATE PROFESSIONAL
Mary Paumier is a complete real estate professional. She was instrumental in the recent closing of the house of our dreams at every step from the first visit, to the offer, negotiation strategy, counteroffers, house inspection issues, and closing. We relied heavily on Mary's advice and expertise and are very pleased with her responsiveness throughout the process. We very highly recommend Mary and Village Partners.