Sometimes we feel like remodeling our kitchens can be a significant cost. There are plenty of options, at more affordable prices, that can add texture, dimension, and functionality to any great kitchen. Let's browse a few ways to help save on your next kitchen remodel.
Read the Original Article Here: 9 Ways to Save on Your Kitchen Remodel (9 photos)
I love the open shelving alternative to upper cabinets (and what a great way to show off some fun serving plates). How about getting creative with your kitchen island? Adding a butcher block counter top on the island is a great way to add interest and functionality. Working with a dark kitchen? Cabinet lighting and some pops of color are sure to help.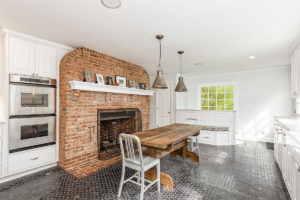 We're always working with clients, both buyers and sellers, who are looking at revamping their current kitchens. We love giving suggestions on what current buyers are looking for, and great things we've seen along the way. Be sure to call or email us with any questions you may have.
(740)587-0141
[email protected]